My name is Mairwen Mackintosh, I'm a wedding florist and venue stylist. Along with my trusted team, I'll make sure you have stunning wedding flowers, decorations and table settings that create a truly beautiful backdrop for your special day.
I will:
Help you create your personal wedding theme
Support and advise you in the build-up to your big day
Liaise with the wedding venue on your behalf (particularly helpful if you live away)
Design and provide all your wedding flowers
Style and dress your venue including the church, reception areas, tables and wedding room
Provide everything needed to dress the rooms
Be at the venue on the day to make sure everything is perfect.
My emphasis is on giving you outstanding service and my undivided attention. Above all, I want you, as the bride and groom, to have a wedding that's about you. I want you to feel a real sense of occasion and know that you're being looked after.
If you can, please reserve your date early as they do fill up fast.
"Thank you Mairwen for making our bouquets and room look so beautiful, we were blown away by it and so grateful for all your help in the lead up to the big day." Ellie Beale II
Planning your perfect day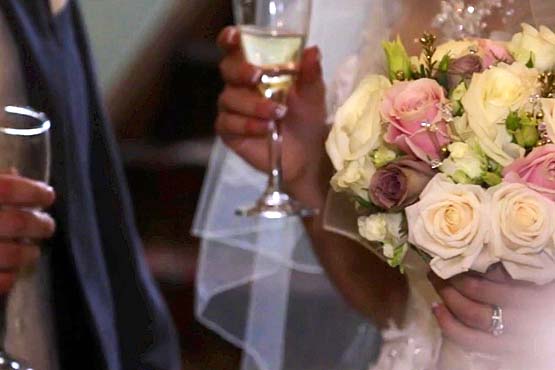 "Our bouquets were perfect. I cried with happiness when I saw the room for the first time." Kim Sanders
Before your wedding we'll meet as often as we need.  So we can relax and take time to talk about your ideas, you're welcome to come to my home. In between meetings, I'm always at the end of the phone if you need me.
Every couple and every wedding is different so I always start with a blank canvas. I'll ask you to tell me about your ideas for the day, your likes and dislikes. At this stage you can't give me too much information as it all helps me begin to visualise your design.
At the end of this first meeting, I'll be able to give you a guide price.
Next I'll ask you to create a mood board of images, words and colours. If you can, include swatches of material from perhaps the bridesmaids' dresses, men's waistcoats or your mothers' outfits. Then I can bring your dream of a perfect wedding to life.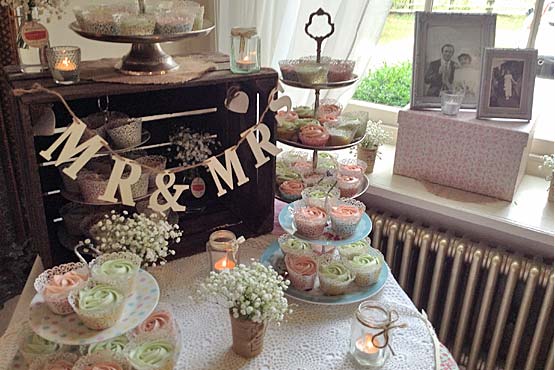 "The room looked amazing." Toni Dee Williams
I'll make sure your flowers and the design of the venue reflect your personalities and individual style. Together they'll create a unique feel for your day and provide the perfect backdrop for your wedding.
I supply everything to dress the rooms. From candelabra to vases and special ornaments that create a lovely finishing touch, floral tea sets, tiny vases that add a pop of colour, ethereal fairies hanging from trees, silver bowls brimming with rich roses…
From elegant sophistication to breathlessly romantic, a magical winter wonderland to vintage glamour…  Whatever feel you're after, I have a vast treasure trove to suit every mood.
To plan your perfect wedding please telephone me on 01873 850693